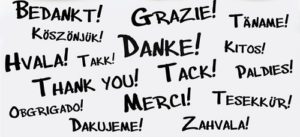 Bedankt voor je belangstelling!
Voor zover je een vraag hebt gesteld ontvangt je binnenkort een antwoord op je vragen c.q.opmerkingen.
Controleer eventueel ook de map 'ongewenste email'.
Thank you for your interest!
If you have asked a question, you will soon receive an answer to your questions or remarks.
Also check the folder 'junk mail' if necessary.